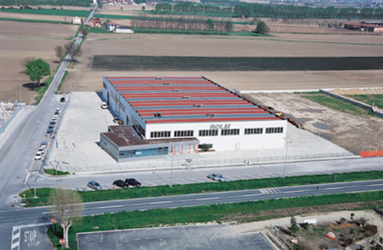 Our productions:


PROFILING MACHINES


SLITTING LINES


CUT TO LENGTH LINES


PACKAGING SYSTEMS


SINGLE COMPONENTS FOR LINES

Founded in 1973, the ROLM srl distinguishes itself, in the panorama of tube mill and sheet metal working machineries manufacturing companies for professional skill, excellence, and flexibility customer relations over 40 years of activity.
The engineering takes place in 4000 square meters of warehouse with activities of study, research, design and manufacture of high-tech machines for sheet metal working.
The focal point of the company coincides with the same organic: all products in fact, from planning to development and final installation to the customer, are internally performed.
In this way, a rapid rework is guaranteed to possible equipment requirements after sale.

For the ROLM srl, the direct involvement of customers is a must during project of the new equipment; the relationship between company and customer allows, with full mutual satisfaction, the realization of an efficient product and a best quality/price ratio.

Other point of strength, is the great quantity of equipments both used or revised as new in according to the specific request of the customer; the used lines are in fact regenerated as new in the mechanical, electric, and pneumatic componets.
If necessary, changes are performed to make machines modern and efficient.

Release of quality and security certifications and the guarantee of a testing in our facility before the delivery, allow the regenerated lines to be a valid alternative of new manufactures.

CONTACTS:
ROLM srl
S.R.20, 23
12030 CAVALLERLEONE (CN)
Tel: +39 0172 85055
Fax: +39 0172 813057
mail: info@rolm.it
www.rolm.eu